9 Ideas To Network Effectively
Learn 9 ideas to network effectively. Whether you are an extrovert or introvert you can apply to these ideas to network and reap the rich benefits of doing effective networking.
We've all been there, feeling uncomfortable, uneasy, or awkward in a group of unfamiliar people. You know you should be networking, but you just have that inertia to not move forward and approach a person for a conversation. It's awkward, and you're envious of others who seem to effortlessly communicate with strangers. You walk away with maybe a business card or two while they have gone through the room and talked with nearly everyone.
Do not feel bad about your situation, you're both doing it wrong.
Networking is not a numbers game. You aren't here to meet everyone. Think about your marketing efforts. Do you, or better yet should you, sell your product or service to everyone? The answer is NO. You should only sell to people that are a good fit with what you offer. For networking, the same principles apply.
The goal is to find people you can connect with and who are open to building a mutually beneficial relationship. They should truly believe in what you do and you should truly believe in what they do. As an entrepreneur, if there's one thing that you should focus on, it's to become a truly skilled business networker.
Networking builds businesses. It brings in clients, partners, and collaborations and helps businesses grow. Don't worry if you are an introvert. You don't have to be an extrovert to use social sites, attend networking events, or pursue professional opportunities to connect with others. Introverts don't have to be shy.
Some people don't like networking. "Networking" is a dirty word for them, you complain, and you do it only reluctantly because you know it's good for you. However, after doing it many times, I've personally learned that networking is not so bad after all, and it can actually bring you some meaningful, new relationships. Once upon a time I was a very reluctant networker and then eureka moment happened and I joined BNI (Business Network International) and I truly understood the meaning of networking and its benefits.
Even though I knew the necessity of networking, I ignored it. I left it for others to do it for me like my Partners, Associates & Friends. But after joining BNI I realise that there is real potency in the ability to build rapport and create long-lasting bonds through effective business networking. The system and tools that we use at BNI can be used with the same effectiveness at any other meet to network.
It truly isn't about what you know. But what's far more important is who you know. There's a reason why certain people can make so much progress in such a brief period. These business networking power players command the room by bringing the right people together.
Considering that much of the world is out for personal gain, real networking never happens by taking. It happens by giving, we have one of many core values at BNI & it is "Givers Gain". You tend to gain more in various forms by giving, more you give chances are you will gain even more.
We're talking about the underlying ability to move ideas forward by bringing the right people together. Imagine having an idea for a business that's so wonderful, that you can pick up the phone and call four or five people, quickly turning that idea into a reality. Thoughts are most certainly things, but the right thoughts in the right person's hands can truly make an extraordinary difference.
Let us Discuss 9 Ideas to Network Effectively
Be yourself.
Before I dive into any tactical strategies, I have to say this: there is a virus going around the professional world today, more dangerous than the COVID - 19 and it is rooted in fake and superficial behaviour. Everyone is putting on a facade, trying to be the person they think other people will like.
What they do not realise is that what everyone really wants to see, whether they are on LinkedIn or Facebook or Whatsapp group or at a conference, are real people. Human beings enjoy talking to other human beings, not a pseudo persona or put up an accent. We want real, living people.
On the same note, a lot of people seem to believe that to be a good networker, you have to impress everyone else in the room. While you do want to be memorable, lying to get there is not the best strategy. It is generally easy to spot a liar. And lies do not have a long life, it dies pretty quickly and the damage it can cause could be lifelong.
And even if people do not catch you at first, sooner or later some smart person will expose your falsehoods to the rest of your network, forever tarnishing your brand and reputation. It can be absolutely devastating.
Conversation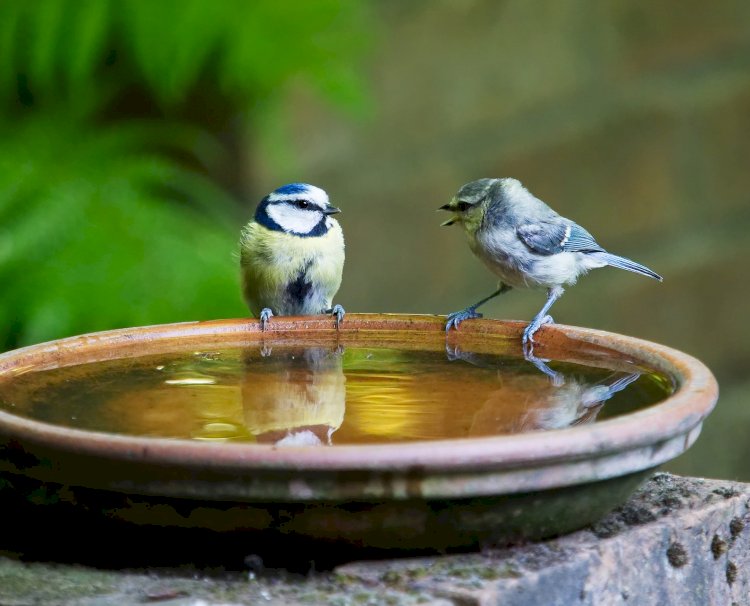 Non-verbal communication is a pre-cursor to verbal communication. Look professional, dress appropriately for the event, and relax. Smile and be approachable. A friendly, confident demeanour is attractive. Eye contact, a smile, and a firm but warm handshake are all strong non-verbal cues that invite conversation. Be ready to engage. So, make sure you're not sitting in a dark corner or hiding behind your drink with your shoulders humped into your phone.
After meeting someone (either in person or on the phone), jot down a few notes. Try to remember small details that the other person shared with you. Remembering simple things like what they like to eat or where they like to travel can become important bits to use in later interactions.
Initiate dialogue with a simple but non-personal question. People participate in conversations best when asked specific questions. Rather than trying to open a conversation with your intended topic directly, ask a related question to prime your conversational partner and loosely open into it. For example, if you want to talk about the field you are in, say construction, you could open with something like, "where do you see residential property rates going?", then gradually shift to your own business
. Be open, show interest in those you're talking to, and offer genuine compliments. Have your 30-second elevator speech ready but deliver it naturally and conversationally. Human behaviourists have stated that an unknown person having a conversation with you will decide in the first 15 seconds of the conversation whether he/she is interested in continuing conversation with you or no. So, make those seconds count and start the conversation with an engaging statement that will increase the curiosity of the other person to have a longer conversation with you. Later on, in the conversation provide compelling information about what you do and be prepared to answer questions, but you also want to listen and engage in a way that facilitates establishing a real human connection.
Connections
One of the biggest mistakes many participants make in a networking meeting is they convert the Networking events into card collecting events. They forget the basic goal of such events; the goal is making personal connections. Developing one quality personal connection trumps collecting a big chunk of business cards. In his book "Power Relationships: 26 Irrefutable Laws for Building Extraordinary Relationships", Andrew Sobel explains how quality connections always win over quantity. A good connection can translate into good contact. It pays to be selective. Figure out what connections are most relevant to your passions, talents, and business. Develop a list of a "significant few" professional contacts and nurture those relationships by contacting them regularly. Create a secondary list of those you might contact in the future. Then, add all of your connections to your social network and look for ways to engage them on an ongoing basis.
Make emotional connections. Ask questions that invoke thought. Mark Zuckerberg states that you should learn to start where you are. Whether imagined or real, believe that people like you and the world is ready to receive you. Part of making connections is helping people. When you meet people, pay attention to what they say to see if they have a problem you can help solve. Always be generous and willing to help.
4. Invest in relationships.
The origins of any successful business start in the desire to solve a problem that the consumer is facing. The most successful businesses are the best at solving those problems. In business networking, the same thing applies. When you focus on helping others to solve a problem or reduce their pain in some way, you create a long-lasting bond and it's forever emblazoned in their minds. As you add value, slowly but surely, from one connection to the next, people remember you as someone who helped them in a very important way.
Arianna Huffington, who is oftentimes called one of the most connected media moguls in the world, understands the underlying necessity to invest your time, money, and energy into relationships. While most of the world is out to get, the most well-networked business people in the world are looking to give. I am part of BNI (Business Network International) and one of the core values of BNI and in effect, ours is "Giver's Gain". The more You give, the more you receive. Similarly, I am also a member of TLC (Teachers Are Leaders Community) Sirius InnerCircle – Mumbai, where likeminded Authors, coaches, speakers & Trainers come together and help each other grow. These two are brilliant examples of networking and building relationships while you grow not only your business but the network also.
It seems counterintuitive to most people. I know it did to me long ago. There's true beauty in giving to others, it also simply feels good. Learn to relish and appreciate the sheer importance of giving something of yourself to others and incredible things will begin to happen.
Set a goal.
At a networking event go with set goals and expectations, Who do you want to meet and why? Your goal may be to make new contacts in your industry or as specific as getting an introduction to one person you very much want to connect with.
That's why setting an intention for the event is important: It leads to more productive conversations. "Stop committing random acts of networking," networking guru Kelly Hoey told Forbes. "Random outreach is not an effective approach to problem-solving; and at its core, networking really is about seeking a solution to a problem or challenge you're facing." If you go to such events without proper intentions and without having done proper homework, chances are that you will feel lost and, in the process, lose interest in doing any worthwhile networking in the future.
So, if you have access to the guest list, look at who's going to be there, and do some strategizing. You'll appear to be, and actually will be, smarter. If you do not have access to the guest list, make an educated guess about the class of the participants likely to attend the meet and from which field/industry.
Play a game for luck.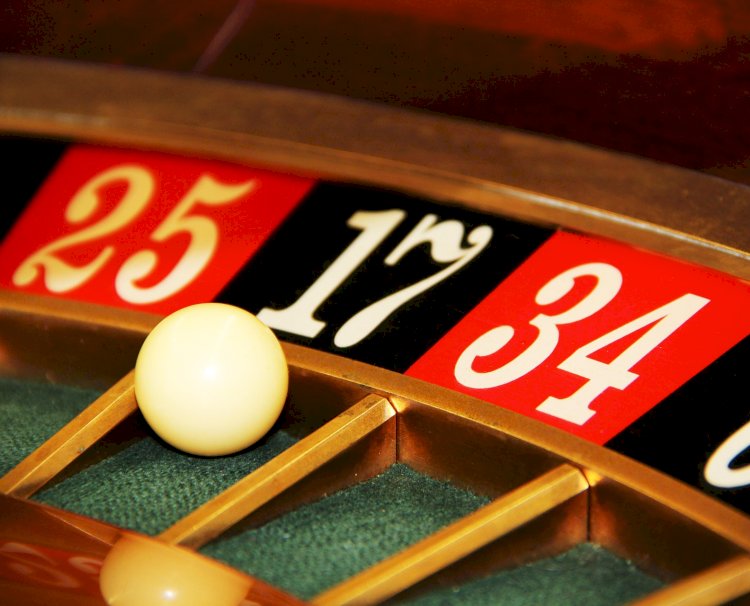 Don't know whom you want to meet or whom you are likely to meet at an event? Try to get lucky at the networking event! Chances are, someone there will be interesting, helpful, and profitable for you to meet. If you don't know who that might be, there are games you can play to increase your chances of meeting the right people.
One game that's worked for me: Before you go to the party, pick a colour (blue is my favourite colour). Once inside, talk to everyone wearing that colour before you leave. It sounds nuts, but it helps you talk to people you wouldn't otherwise meet. You'll be surprised at how it takes you out of your comfort zone and regular routines and breaking out of routines is something that lucky people do, psychologist Richard Wiseman told Fast Company. What that also does is that making a decision on whom to network is taken out of your hand, you simply have to go up to the person wearing that particular colour and strike a conversation.
You can change the game to whatever you like, like making the effort to meet a set number of people or people holding a particular drink in their hand or standing in a particular corner, just make up your own game. So, go on! Stop feeling nervous and indecisive and start talking.
Collaboration
Collaboration is one of the most powerful ways to grow rapidly in any industry. Networking is collaborative. People need your help, and you need theirs. Don't be afraid to offer that help or shy about asking for a favour. You can help people, and they can help you. In business, whether you're networking or selling a product or providing a service and so on, you have to add loads of value. Without doing that, you won't get far.
Be willing to mix and listen, and to introduce yourself and ask questions. Relationships and careers are built through collaboration. If you are an introvert, get out of your comfort zone. Remember meaningful things are created only by getting out of your comfort zone.
Collaboration means working with people and organizations. Concentrate on building a network that adds value to your organization and your personal growth and enables you to improve and grow your reputation. Establish networks both with individuals and organizations, so you can maintain a connection with an organization even after individual connections leave a company and vis-a-versa. Collaboration not expands your network but also your personal network.
Peter Diamandis, chairman of the X Prize Foundation, co-founder of Singularity University and New York Times bestselling author, is a firm believer in adding an enormous amount of value across the board. He often states that people can achieve extraordinary results by applying this single principle. That's partly what's helped him to succeed at such a high level, and it's something seen amongst the top business networkers and entrepreneurs across the world over.
Don't take people for granted.
No matter what industry you're in, you'll always find people who are unruly, crass, and rude. However, that's no reflection on you. It's only a reflection on themselves. It is important to be aware of how you're treating others. If you don't want people to treat you poorly, why would you go out there and do it others? It makes absolutely no sense.
Be kind, even to people you don't know. It says a lot about you as a human being. It isn't just good business. It's part and parcel to a good life. Be useful and grateful for any opportunity that you're given, and don't take people for granted. This applies as much in the business world as it does in your personal life. We always tend to take people for granted.
Daymond John, founder and CEO of FUBU and investor on the Shark Tank series, talks about not taking people for granted who are around you. It's easy to overlook someone and not give them the time of day because you don't think they'll add anything of value to your business or your life. But that's a huge mistake. John argues that you should help others regardless, and to always be useful and grateful. Imagine someone treating you like that, how would you feel? Respect other person's post and position at the workplace or in society. Everyone plays an important role in his/her own way. Remember Maqsoodbhai in Munnabhai MMBS Movie? Even sweeper plays an important role in the hospital and in society to keep the surrounding neat & clean for us to live in a healthy surrounding.
9. Body Language When Networking
Body language can be a powerful attractant or deterrent when it comes to building relationships with others. People assess you visually within the first few minutes of meeting you.
Here are some of the common suggestions to improve your body language while networking.
a. Come off as warm, friendly or knowledgeable to others.
The answer is pretty straight forward -- be more "interested" than "interesting." When you are meeting people, practice being an interested interviewer and an active listener. Learn about them and during the process make sure that your facial expressions match that interest. Don't look bored -- look engaged. You can do that with a smile, an appropriate reaction to a comment, or a few nods (but not like a bobblehead doll). Do this in an authentic way. If you really show interest in other people, you will be amazed at some of the stories you hear and the people you meet. You will also make a great impression on these individuals. All of these things will help to make you look warm, friendly and confident.
b. Hand gestures
In a study done by Holler and Beatie, they found that gestures increase the value of someone's message by 60 percent! They analysed thousands of hours of TED talks and found one striking pattern. The most-watched TED Talks were done by people who used effective hand gestures.
Specifically, they analysed the top and bottom TED Talks and found that the least popular TED Talks used an average of 272 hand gestures during the 18-minute talk, and the most popular TED Talks used an average of 465 hand gestures during their talk -- or almost double!
Remember that hand gestures are good when talking to someone, but don't turn it into "jazz hands," where your hands never stop waving! Be purposeful with your gestures.
Also, when doing certain hand gestures, make sure to do them from the listener's perspective, not yours. For example, if you are talking about the growth of a business, you might naturally do a hand gesture going from your lower left to your upper right. That looks like growth from your perspective, but it would be the opposite from the listener's perspective.
c. Personal space
The study of proxemics has an application to personal space in a conversation. Personal space varies by culture; however, generally speaking, in Indian culture, personal space roughly arms' length away. Don't get in someone's space unless you have a relationship with them that would justify that. Don't make people feel uncomfortable by standing too close. In this day and age that is particularly important with the opposite gender. At The same time, do not stand too far apart that both you cannot connect with each other by looking to be disinterested or aloof.
Body language in networking environments can be very important. Be comfortable and authentic. The key is to practice, practice, practice and observe reactions over time.
What's Your Reaction?